In order for employees, applicants and the public to have the most recent and complete information regarding E-Verify, employers should replace their participation posters when updates are provided by USCIS. The latest E-Verify Participation Posters are available in E-Verify.
Last Reviewed/Updated:
The E-Verify Federal contractor rule requires that the FAR E-Verify clause be added to applicable federal contracts issued on or after September 8, 2009. The clause is a term in the contract in which federal contractors commit to use E-Verify to verify that all of their new hires and all employees (existing and new) assigned to a federal contract are authorized to work in the United States.
Last Reviewed/Updated:
No, E-Verify does not replace the legal requirement to complete and retain Form I-9. E-Verify verifies the employment authorization of new hires based on the information they provide on Form I-9. You still must retain and store Form I-9 in either paper, electronic, or microfilm/microfiche format for as long as the employee works for you, and then for the required retention period.
See The Handbook for Employers: Instructions for Completing Form I-9 (M-274) for more information on retention of Form I-9.
Last Reviewed/Updated: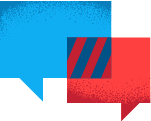 Federal Contractors Questions and Answers
Get answers to Federal Contractor questions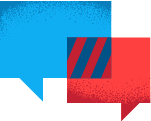 myE-Verify
- Questions and Answers
Get answers to myE-Verify questions