6.3 UPDATE USER PROFILE INFORMATION
All E-Verify users have a profile that includes their name, telephone number, fax number, and email address. Users should update this information whenever necessary using the Edit Profile link. To update this information, follow the steps outlined in the Edit Profile – Process Overview.
EDIT PROFILE - PROCESS OVERVIEW
From Profile, select Edit Profile.
Add information or edit fields as necessary. Fields with a red asterisk (*) are required fields.
Click Submit. A confirmation message and the user's profile information will be displayed.
Review the confirmation message to see whether the request for profile updates was successful. If

E-Verify

is unable to process the user profile updates, try again later.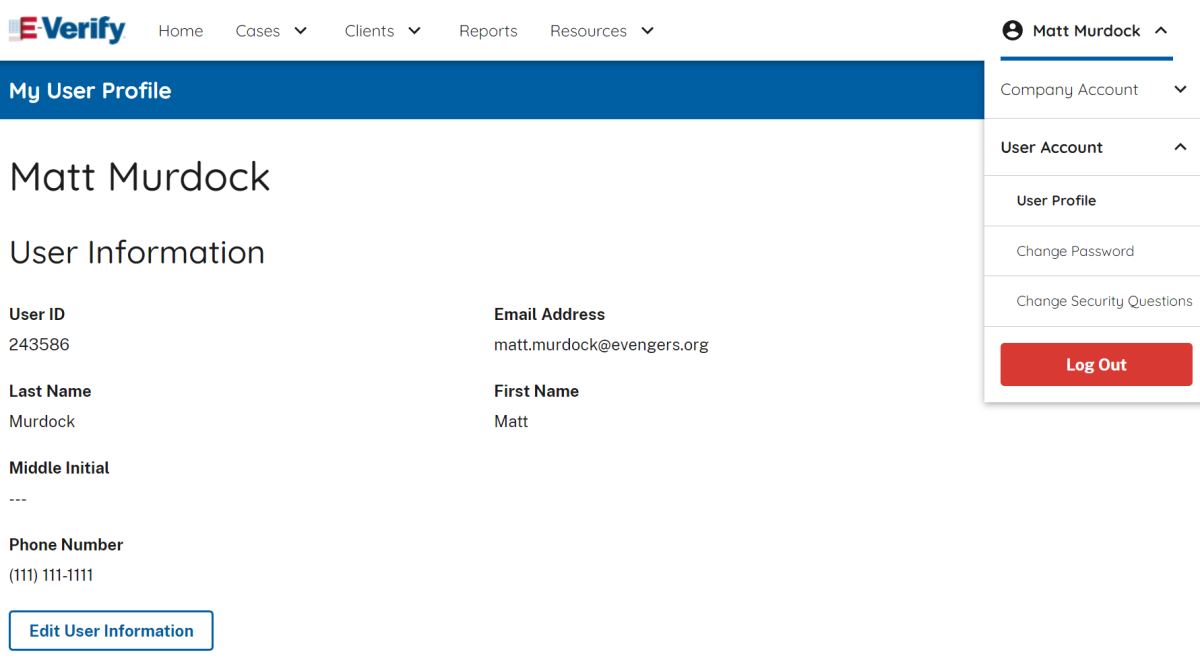 If the profile change was successful, Click Close.